Though this is the country capital that is the best known for foreigners Czech city we are glad to admit more and more tourists go with us to Pesky Krumlov which is equally worth visiting place as Prague and maybe even better regarding the amount of visitors.Definitely, the city of Pesky Krumlov is much less popular the the capital of Czech Republic but it doesn't mean it is less interesting.
---
---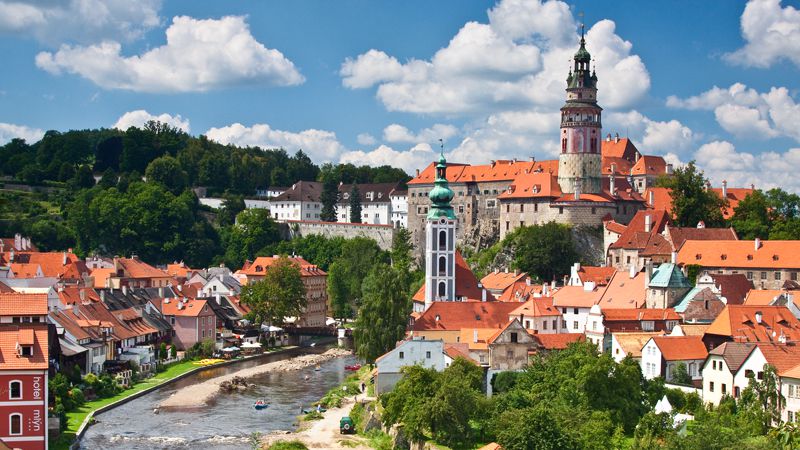 This amazing city is UNESCO listed and once you see it you don't need any explanation why. They say the city of Pesky Crumlov is just an architectural masterpiece. It is officially known that everyone who's at list a little bit interested in art should definitely visit this incredible place. Though it's Prague the most visited place in the country, this is actually Cesky Krumlov the most often showed on posters! Indeed! Our day trip includes visiting the most important parts of the city as well as many unpopular but how amazing corners or observation decks.
---
Pesky Krumlov is located about 50 km west of the capital of Czech Republic. The whole trip takes a whole day. We are picking you up from your hotel in  Prague early in the morning – about 6 AM. Then we are going to Cesky Krumlov which takes about one hour. Once we get to the city we are taking you for a typical Czech breakfast. After that, we are going to the main square where you will see a cumulation of the most unique Czech architectural objects. Then we are going to České Budějovice. For sure you know what it is. Doesn't sound familiar? Let's try this way – Budwaiser. Ahh and everything's clear! So, yeah, we are going for a typical Czech beer to a typical Czech beer house!  If you are a beer lover you will be delighted.
---
Highlights:
Door-to-door transportation.

Traditional Czech breakfast.

Visiting the Old Town.

Visiting České Budějovice.

A cruise by the river.

Traditional dinner in a traditional Czech restaurant.
---
Do not miss this opportunity and book your ticket already now!